Welcome back, my crafty coffee lovers! It's day 3 of the Summer Coffee Lovers Blog Hop. I have seen so many fabulous project already! I just love seeing all the coffee inspiration. I am still making the cold brew. I will add the next step of how to cold brew coffee at the end of the post! Click below to go back to the hop.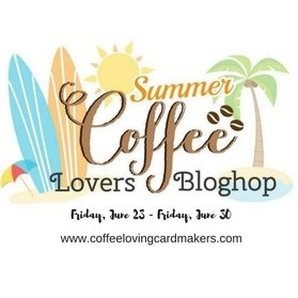 For this card I used
Kimmie girl!
She is apart of the Angie girl collection at
Unity Stamp Company!
She is on sale this weekend for $10. What? All Angie girls are on sale this weekend. Click
here
to go take a peek at all these fabulous girls! The bicycle in the background came from Unity's April 2017 Kit of the Month! They are a super sponsor for this hop. Link up any coffee, tea, cocoa projects for your chances to win.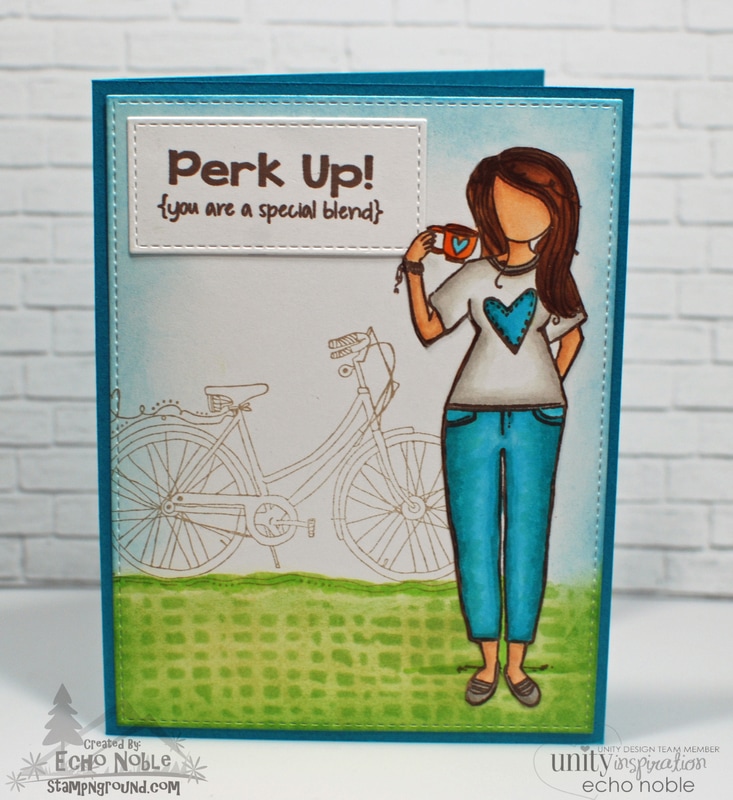 I stamped Kimmie Girl in Memento rich cocoa on a scrap piece of white card stock. I colored her with copic markers and fussy cut. I stamped the bicycle onto my card panel. Grabbed my Tim Holtz stencil for the grass and distress ink in mowed lawn. I masked the bike and sky while I was stenciling the grass. Distressed around the edges with tumbles glass. Added sentiment and Kimmie Girl to complete the scene!

​Now for cold brew coffee! Have you ever wondered how to make it? I will show you. It is easy and delicious!
Let's do a quick recap. First find a good whole bean coffee. Check. Second make or get a cold brew system. Check. Now for the 3rd step grinding!

​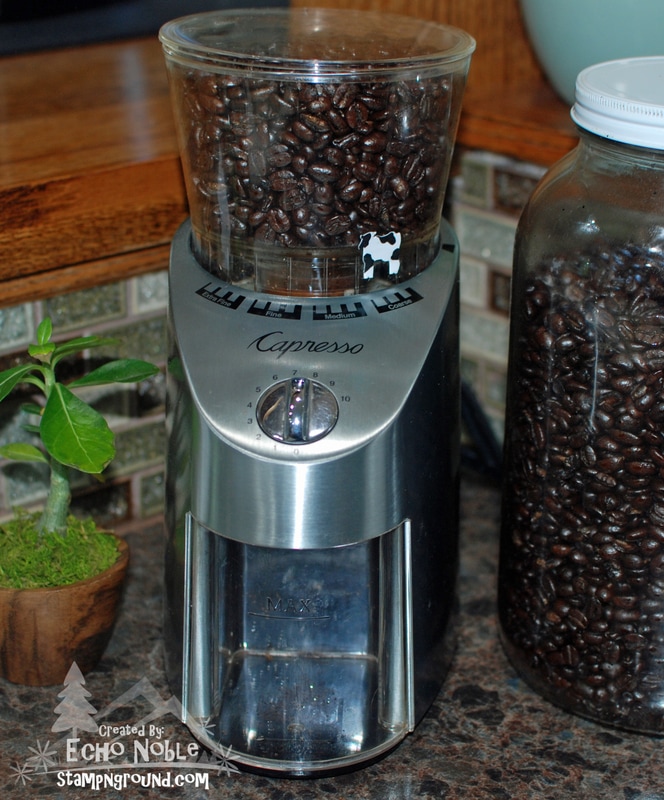 You will want to grind your coffee coarse. Grind 4- 5 cups of freshly ground coffee. I do closer to 5 because I like it strong. If you don't have a grinder you can grind your coffee at the grocery store or you can buy already ground coffee. This is the grinder I have. It's not super fancy. It's not super cheap. It's in the middle of the road. It works great for our needs and I am so glad we got it. Yes, that is a cow sticker my husband placed on the dial so you can see what setting it is on. I have no idea where he even got this sticker at...lol.
1- Make sure your plug is in place. We don't want a mess on our hands. 2- Place felt filter on bottom. This felt filter comes with this cold brew system. 3- Place a paper filter in the cold brew basket. This is not necessary but, it does make clean up a breeze. I have made it plenty of times without a filter. The felt filter at the bottom is a must!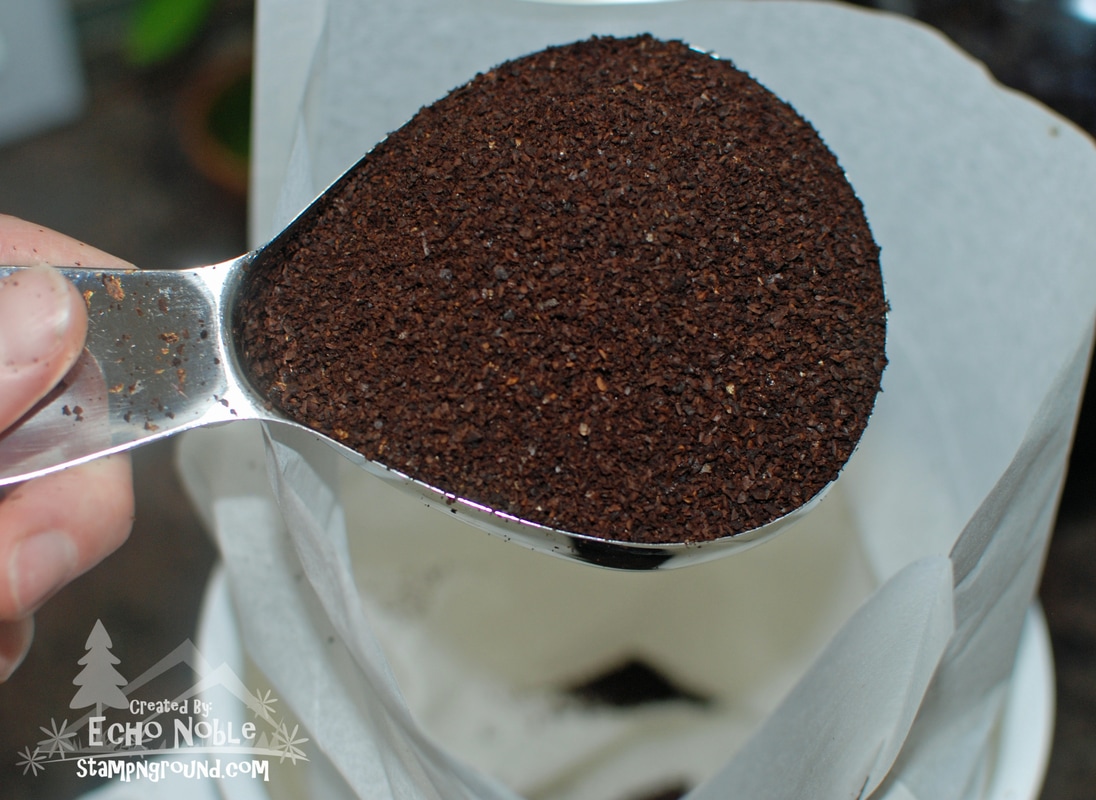 Now add your 4- 5 cups of coarse ground coffee to the basket! Stay tuned. Tomorrow will be the next step to this cold brew madness! You won't want to miss it!
Thanks for stopping by! Happy hopping!
​Echo
Stay connected and see what I have been crafting about
Facebook
//
Instagram
//
YouTube
//
Pinterest