Welcome back crafty coffee lovers! It's day 2 of the Summer Coffee Lovers Blog Hop!
I sure do love me some coffee with my crafting! Stick around this next week and you will also see how I make my delicious cold brew coffee! You won't want to miss this essential elixir of life that fuels my day! Now onward to the crafts! Click below to take you back to the hop!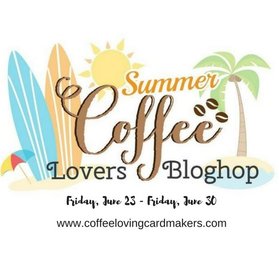 For this card I used stamps from another Kit of the month from
Unity Stamp Company
! I just love my membership from them! They truly are a great value! I used 2 stamps from the February 2017 kit. If you want to check out the whole kit. Click
here.
There are two fantastic mandalas in this kit that is a must see!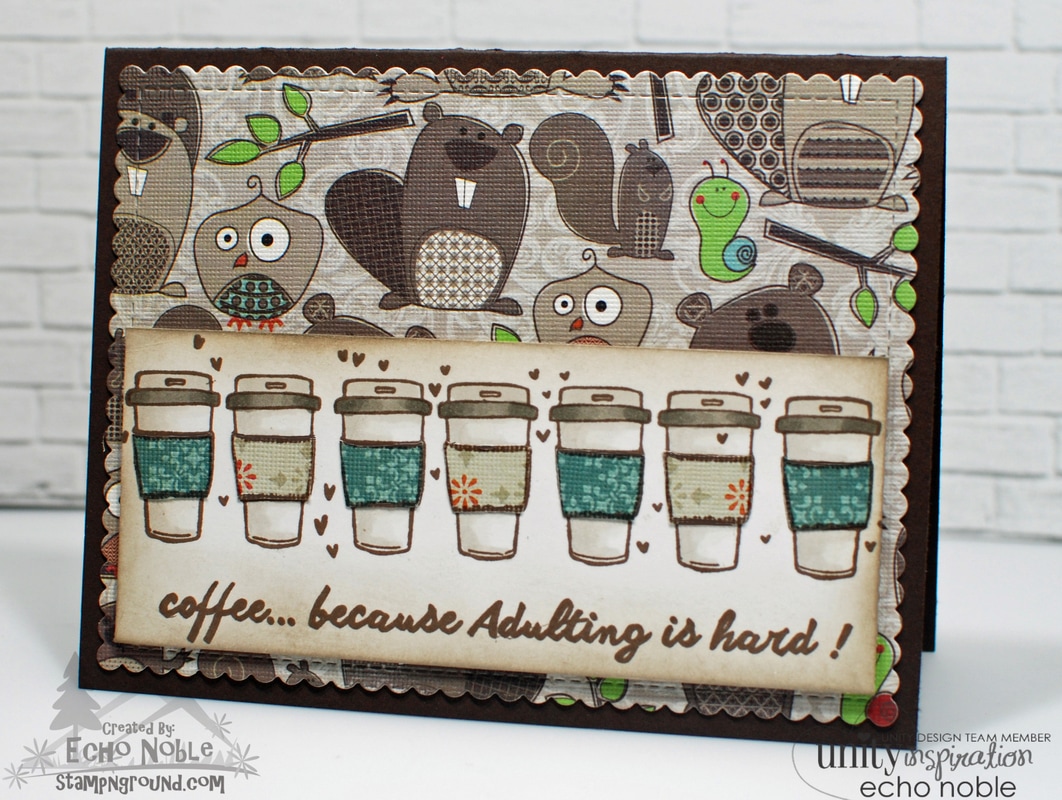 So for this card I kept it pretty simple! I stamped out the coffee cups and sentiment in Memento rich cocoa on white cardstock. I colored the coffee cups with my copic markers. I used the warm greys in W2, W4, W6. I paper pieced the coffee cup sleeves from the same paper pack as the background! I love this paper so very much. It is from DCWV called The Green Stack. It's made of 70% recycled paper! If you ever run across it snatch it up because it is hard to come by! I picked this up years ago at Joannes but they no longer carry it! If you want to take a peek at it I did find a place selling it online! You can check that out
here.
I just love that owl! Maybe he needs more coffee..lol. The background paper made think of being outside in the summertime. I used the scalloped die from the blueprints #27 die-namics die set from My Favorite Things! You can check that out
here
. Distressed the edges with vintage photo distress ink and popped it up with foam tape!
​Now its cold brew time!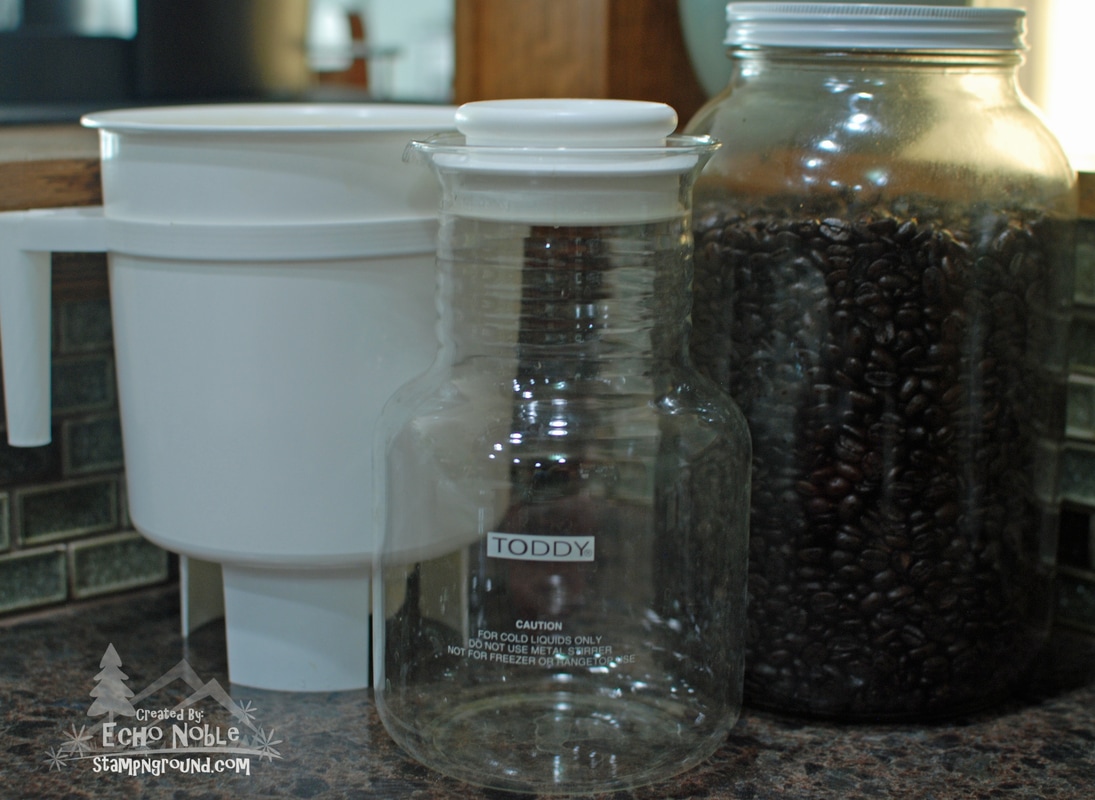 So here is my cold brew system! I know...not very exciting! It's not even a DIY set up. I went to the store and just bought one! You can make your own DIY cold brew system if you are so inclined but, I opted for the store bought one. Not very often do I turn down a DIY challenge but in this case I did. You can do some goggling and find all kinds of cool set ups for cold brew. For me I would rather spend my time crafting! So I walked into Bed Bath and Beyond and just bought one! Easy peasy! This is a great system for $40. Plus you can buy these filters that fit right in so cleanup is a breeze. That means more time for crafting! If you want to check out this cold brew system at BB&B then click
here.
That is all for now. Tune in tomorrow!
Thanks for stopping by! Happy hopping!