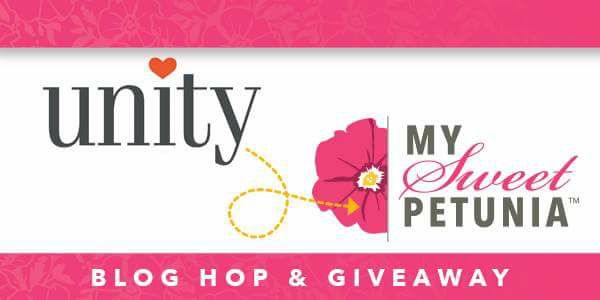 Hello everybody! Welcome to my crafty space!
Unity Stamp Company
and
My Sweet Petunia
have teamed up for one amazing Blog Hop!
​What can be better than this? My favorite stamp company with my favorite stamping tool the MISTI!
Unity prizes and winners choice of a mini or original MISTI. So remember to leave a comment.
First up I did a basic video showing how you can stamp 2 stamps at once using the MISTI.
I just adore this little mouse from Unity.
Alfie- Heart and Soul Mouse
. Combined with the MISTI you can knock out a dozen cards in no time! Perfect for holidays, invitations, birthdays, or whatever your heart desires!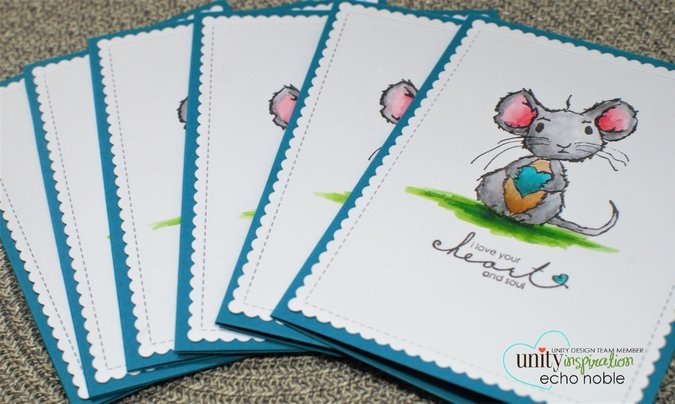 ​Next I have a video showing how great it is you can stamp in the same exact spot using the MISTI.
It's great for those solid image stamps and for doing a multicolored background! I believe this is one of the first Angie girls!
Dream with you heart
. She is one of my favs but, it truly is hard to choose just one.
Go check out the whole line of
Angie girls
. Unity has over a 100 of them! The background stamp is also from Unity. It is called
Tea Time Pattern
and I just love it for backgrounds and works perfectly for this technique.
It is large and will fit on the front of a A2 size card panel

For the final video. I wanted to show how you can emboss over any dye ink. Before the MISTI, it was nearly impossible to stamp exactly in the same spot. I like this technique and use it often. It allows you to emboss any of you dye inks. Therefore, not needing to purchase a bunch of colors of pigment ink as well. Just so you can emboss in different colors. See the MISTI is already paying for itself! Not to mention all the paper you will save! Have you ever completed a project and all you had to do was stamp the sentiment. One simple final task and you drop the stamp and it messes up the whole project or you stamp it crooked or upside down! Yep, have done all of those things! The MISTI eliminates all of that!
It truly is the Most Incredible Stamp Tool Invented- M.I.S.T.I.


While I had the MISTI set up. I wanted to stamp this in some fun colors!
I made these 4 cards in a matter of minutes using the MISTI.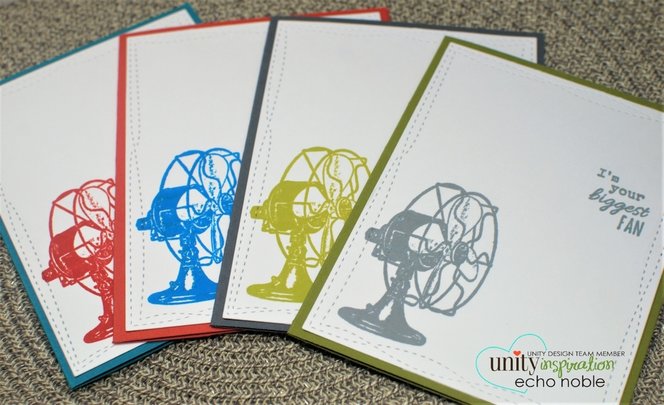 Go check out the sales over at
Unity
.
​Phyllis Harris, Angie Girls, and past Stamp of the Week kits are all on sale!
​Thank you for stopping by and don't forget...everyone who leaves a comment on all the blogs in the hop will go into a drawing for 3 prize packs from Unity and winner's choice of an Original or Mini MISTI.
Please leave a comment by May 30th at noon central time to be eligible.

Winners will be posted on both the Unity and the My Sweet Petunia blogs on May 31st!