Hi there crafty friends! Welcome back to the Summer Coffee Lovers Blog Hop! We are winding down only a few days left of this amazing hop! Hopefully the coffee buzz continues...lol.
​Click below to take you back to the hop.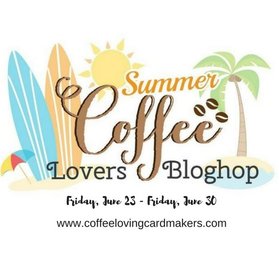 For this card I used
Whatever Comes Next
Kit from Unity Stamp Company. For the background I used one of the stamps from
Hello Beautiful
kit also from Unity. That kit has an amazing flower in it that is a must see.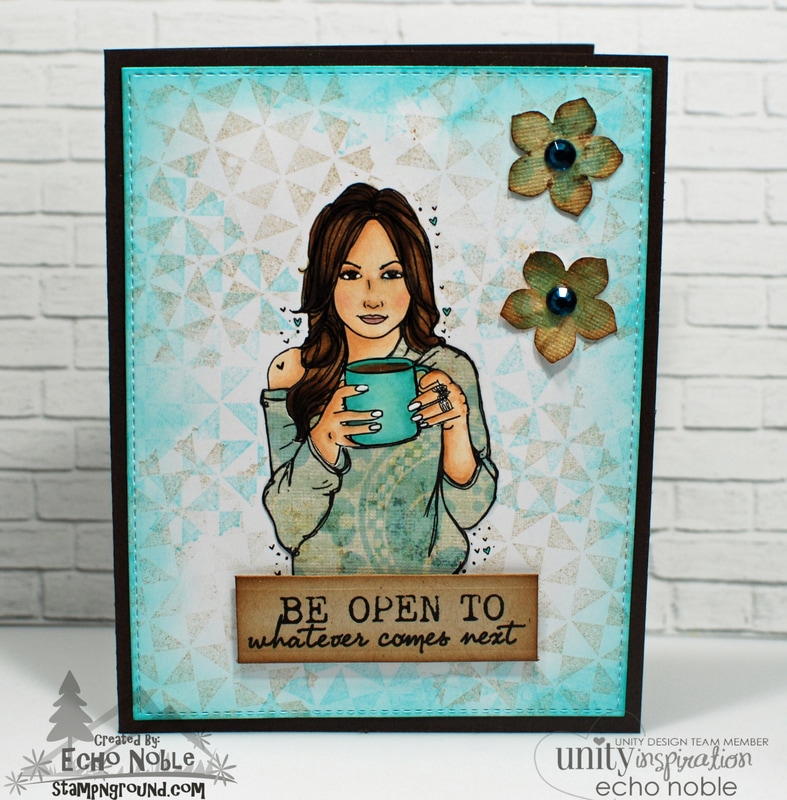 I colored her hair, skin, and coffee cup in Copic markers. I used a white gel pen on her eyes and finger nails. I paper pieced her shirt. Masked off image to stamp background. With the background stamp I stamped it off first on scratch paper and then stamped to card before re inking to get a lighter color. I used Memento rich chocolate. For the blue I stamped directly onto card using distress oxide in broken china. I also used this for distressing the edges. Stamped sentiment on kraft card stock and distressed with vintage photo. Added to card with foam tape. I punched out the flowers in the same card stock as the shirt using Stampin Up's petite petal punch. Distressed with vintage photo and added embellishments!

​Now for Mocha time made with cold brew coffee!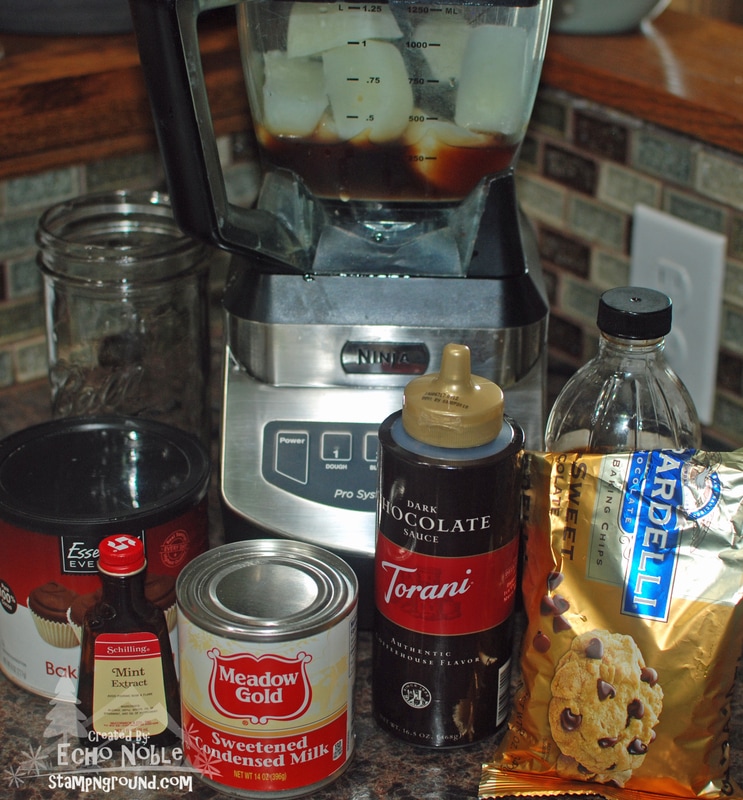 I made a Mocha Mint Chip Frappuccino! To start I added cold brew to my blender with my milk cubes. Alternatively you can use just milk and ice cubes! It's all up yo you! I then added the sweetened condensed milk, mint extract, cocoa powder, vanilla extract, and chocolate chips. Blended it up and added whip cream and dark chocolate sauce on top. The condensed milk is to add sweetness and creamy texture. You can certainly skip this step and just add sugar or not. You can leave out the mint extract. Whatever you fancy! No judgment here. That is the wonderful thing about making things at home. You get to experiment!




Mocha Mint Chip Frappuccino
- 1/2 cup of cold brew or more if you want it stronger
- 1 cup of milk of your choice 1%,2%, or whole milk or frozen milk cubes
- 2 tablespoons of sweetened condensed milk
- 1/4 cup of chocolate chips. You can add more if you want.
- 1 tablespoon of baking cocoa
- 1 teaspoon of vanilla extract
- 1/4- 1/2 teaspoon of mint extract. A little goes a long way. You might want to start our with less and add more if needed.
- Whip cream
- Chocolate syrup/sauce
-1 cup of ice if not using milk cubes
Blend in blender. Add whip cream and chocolate sauce on top. Enjoy