Welcome back coffee craving crafting lovers! It's the last day of the Summer Coffee Lovers Blog Hop!
Thank you for joining me on my crazy crafting cold brewing adventure.
​Click below to take you back to the hop!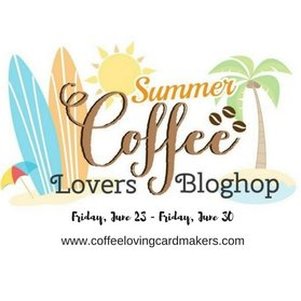 Since the 4th of July is right around the corner. I thought it would be fitting to make a flag card in celebration of our Independence Day. Also it wouldn't feel like summer without it! I used the same stamp kit from Unity Stamp Company as I did in the first blog post for this hop.
It is May 2016 Kit of the Month-
A Summer Story.
If
you want to check that card out. Click
here.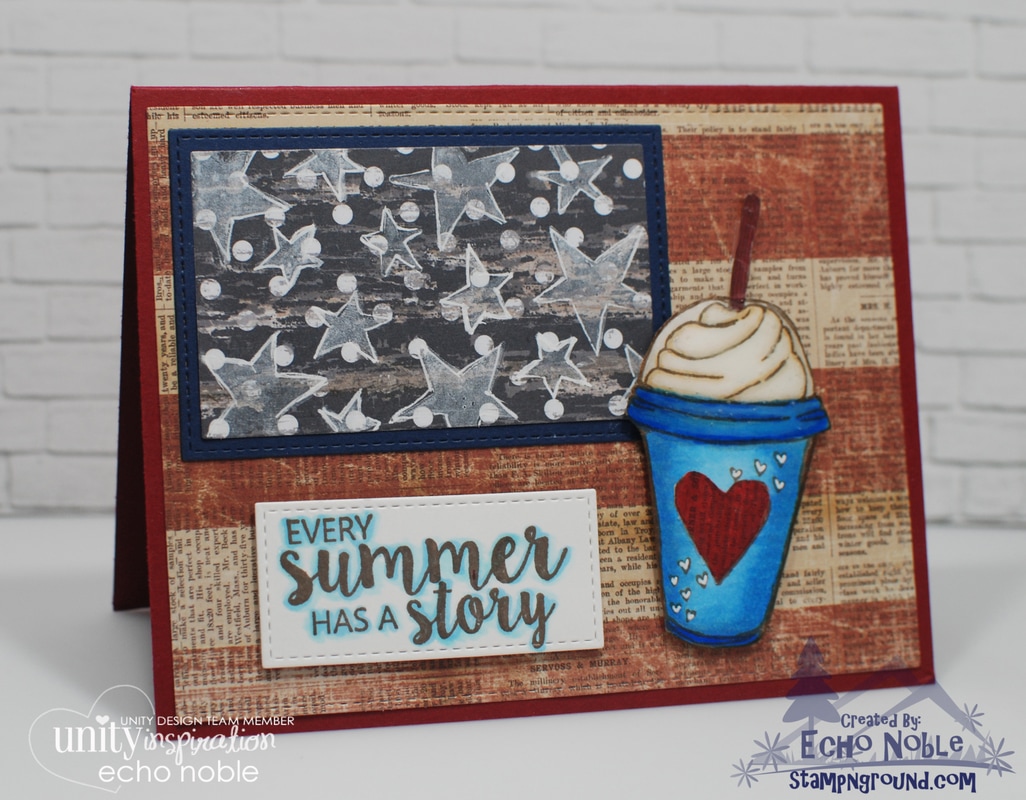 For this card I used patterned paper from The Paper Studio- Newsworthy. I stamped, colored, and fussy cut the coffee cup out. I used glossy accents on the top of the cup. It is hard to see in the photo. I stamped the stars on the patterned paper in distress ink- picket fence. I used a white gel pen around the stars to make them pop a bit. I stamped the sentiment, die cut, and colored with a copic marker. Added cup and sentiment to card with foam tape. The dies I used are from
My Favorite Things- rectangle stitched die.
I want to thank you again for joining me on this highly caffeinated crafting adventure. I had fun sharing my crafting projects and my cold brew process and recipes with you. Thank you all for the kind comments!
Here is one last cold brew recipe. It is fairly simple and basic. This is what I drink most of the time!​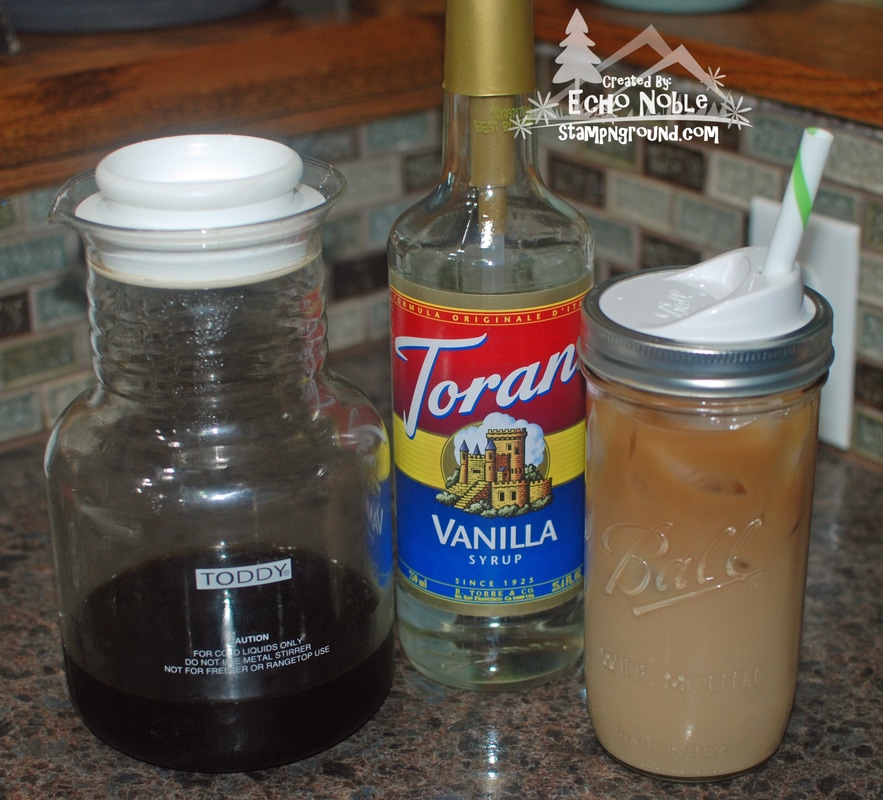 Vanilla Iced Coffee
-1 cup of ice cubes
-1/2 cup of cold brew
-1 cup of milk of choice. This can also be a milk alternative like coconut milk, almond milk etc...
- 1 pump of vanilla syrup or as many as your heart desires. This can be any flavor syrup you like. It doesn't have to be vanilla. Alternatively you can add sugar instead of syrup or any sugar substitute of choice. Enjoy!


Another alteration you can do is just add water and ice to your cold brew for a iced black coffee! I would also like to add that cold brew is great hot as well! Yes that's right hot. Just add hot water to the desired amount of cold brew concentrate! Bam...instant coffee! Cold brew is a great way to drink coffee. I am a big fan of it. It also has 67% less acidity the hot brewed coffee. So it's good on the tummy!

Because I am a numbers nerd I crunched some numbers on how much cold brew costs per cup! I know what you are thinking and yes I am that nerdy but I am totally okay with it! Of coarse this price break down is for the prices I pay for the coffee I get and the strength I drink my cold brew at. So the numbers could be different in other applications. Keeping in mind the price of the coffee, how it was brewed, and the strength of the concentrate used per cup! So with the coffee I buy and the brewing system I use and the strength I drink it at. It only costs .33 cents per cup! What? That is crazy cheap. Of coarse that is just for the coffee. That doesn't account for milk, syrup, whip cream, etc.. Here is the break down!

3lb bag of coffee beans at Costco. For this calculation I used San Francisco Bay whole bean coffee. $19.50
This 3lb bag makes 5 cold brew carafes. Each carafe of cold brew makes roughly 7 cups of concentrate. Minus a bit that the coffee grounds absorb. If you use 1/2 cup of cold brew concentrate for every coffee drink you make. You will get about 12 cups of coffee per carafe of cold brew concentrate. So 12x5 = 60 cups per 3lb bag! Divide that by cost of coffee and it equals out to .325. Which I round up to .33 per cup!
So not to bad for a great cup of coffee that you can make at home.
​