Welcome back crafty coffee lovers! The Summer Coffee Lovers Blog Hop is in full swing! This sure has been a fun one! 77 super sponsors that is awesome! Link up any of your coffee, tea, cocoa related projects through Friday the 30th for your chance to win. Plus there is flash giveaways!
​Click below to take you back to the hop!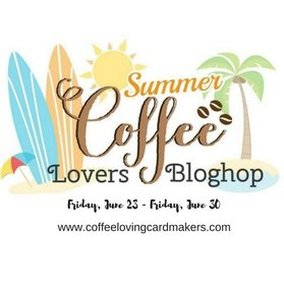 I used one out of 3 sentiments that come with Kimmie girl from Unity Stamp Company. If you want to see the full kit click
here.
I also used the
Bitty Backgrounds kit
also from Unity on the center of the sun.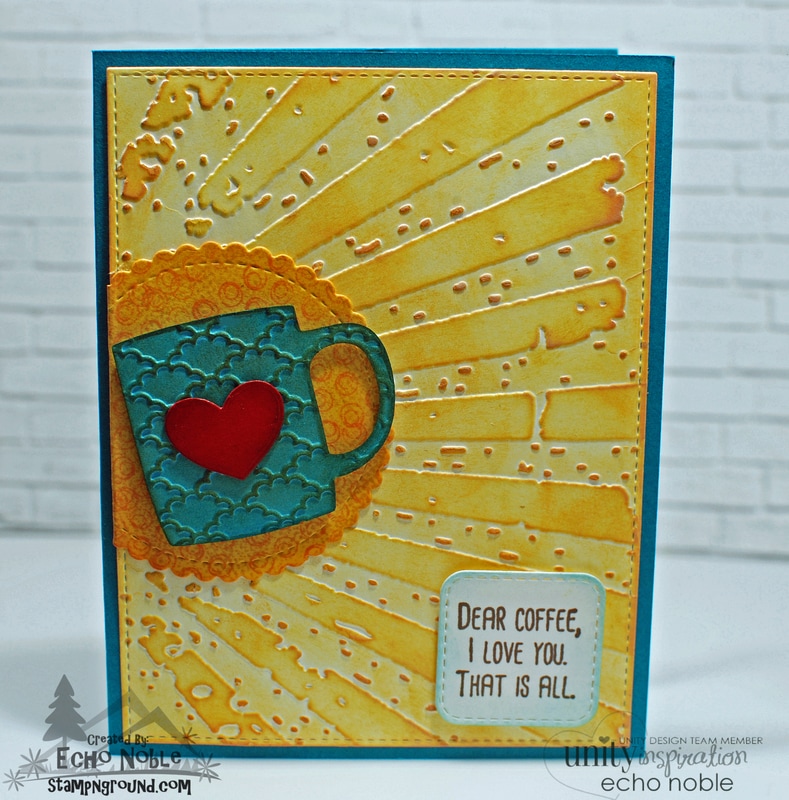 I used Tim Holtz sun rays embossing folder on white card stock and ink blended fossilized amber and spiced marmalade. I added the die cut stitched scalloped from My favorite Things to the center of the sun rays. I stamped the center of the sun with the bitty backgrounds stamps. I used one of the cups from Stampin Up's Cups and Kettle die set. I then embossed the cup with the fancy fan folder also from Stampin Up. Then distressed it with vintage photo. The heart come from the blueprints
#27 die-namics from My Favorite Things
. Stamped the sentiment in Memento rich cocoa and die cut with the stitches rounded square die.
Cold brew time. As promised I am here with the rest of the steps and a recipe!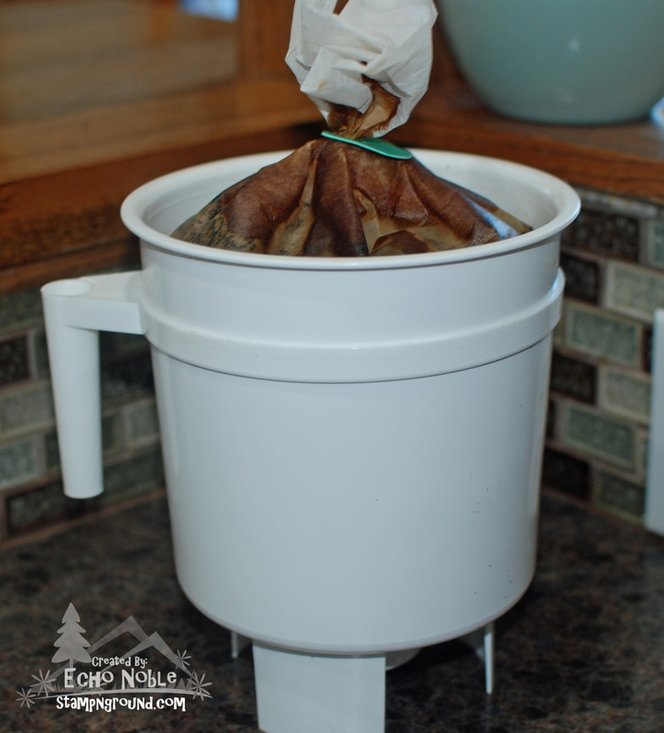 So your cold brew should look something like this after about 12- 18 hours. So exciting!
Place basket on top of carafe. Pull plug and let drain. Now we can make something....yippie! Place cold brew in fridge. Should be used within a week. Basically what we made is a super concentrated coffee. There is several ways we can use this now and for the rest of the week I will be sharing recipes. So you won't want to miss that! First up is one of my favorite thing ever and that is a Dirty Chai ​Frappuccino! If you don't know what a dirty chai is then you haven't lived my friend! It's a chai latte with shots of expresso in it. The expresso is what makes it dirty or delicious! Instead of added milk and then ice. I skip that step because I feel the ice waters down the frappuccino. So in an ice tray I froze a cup of milk. So I us milk cubes instead of ice cubes! Typically frappuccinos are made with whole milk and cream but, you can use whatever milk your little heart desires! All I had on hand today was 1% milk. Don't worry I added half and half to even it out! I also froze the half and half. I used 1/4 cup. 2 cubes worth. You can certainly use milk and just add ice cubes. Experiment and see what you like and suits you best.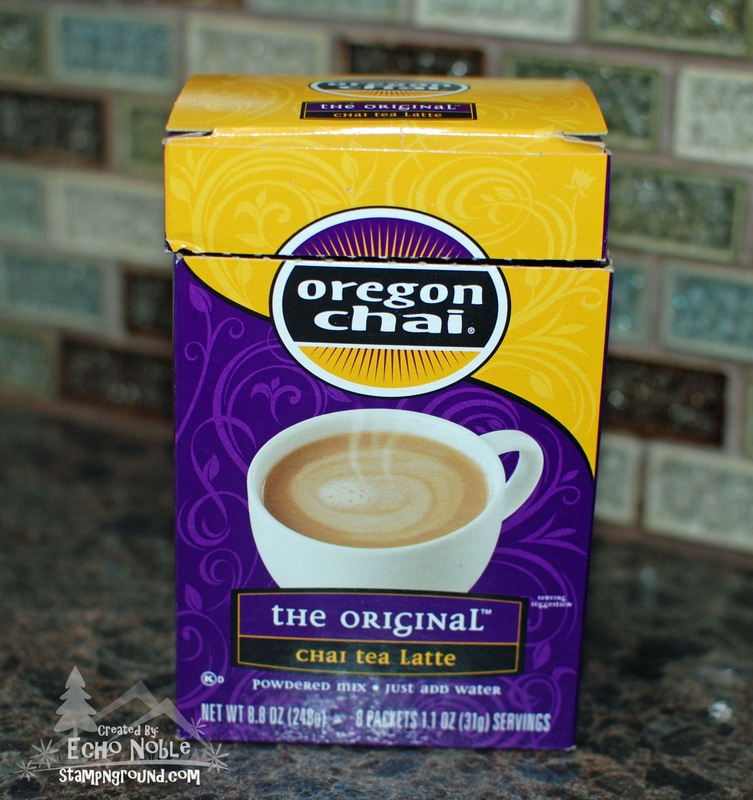 This part is essential in making the Dirty Chai Frappuccino. You will need a package of this!
In a blender add 1/4 cup- 4oz of cold brew concentrate. Add milk cubes and or milk plus ice cubes. Then add the chai latte mix. Blend it up and pour into a glass and enjoy!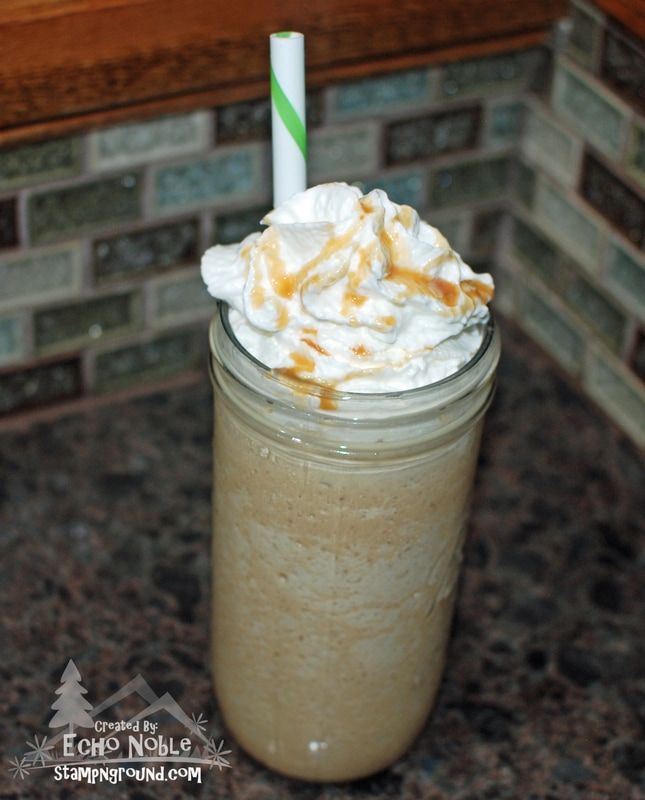 You can also add whip cream. I added some caramel sauce because why not! Yummy!
Tomorrow I will be making a Mocha Frappuccino of some sort. I haven't decided exactly on which one. I guess it will probably be whatever I am in the mood for! That is pretty much what happened today.
Thanks for stopping by! Happy hopping!
​Echo
Stay connected and see what I have been crafting about
Facebook
//
Instagram
//
YouTube
//
Pinterest