I have had a Poppy Party Saturday! I made 6 cards using the 2 poppy stamps from Unity stamp Company's June KOTM (kit of the month) Whoop...whoop...it was a lot of fun! So, I will be sharing with you all 6 of them this week. I will post them in order that I made them. I still haven't decided if I have a favorite one yet...lol! I would love to know what your favorite one is? I am a new member at Unity and this is only my second kit and I am in love! KOTM is a monthly subscription for stamps...how cool is that? If you are not familiar with Unity, you should go check them out! Oh, and did I mention they are made in the good ol USA. Yep, pretty cool!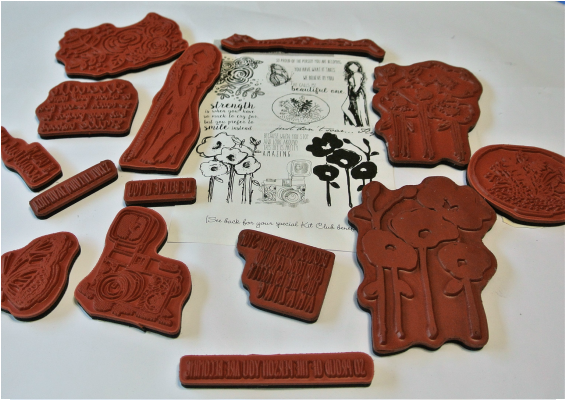 here it is! So pretty. the entire June kit and all of it's glory!
In this poppy parade series, I will be focused on the poppies in this set. along with some of the sentiments! as you can see this is a 2 step type stamps. One is the shadow or block of color stamp and one is the outline stamp. they can be used together or individually. if you stick around you can see examples of how you can use this style of stamps.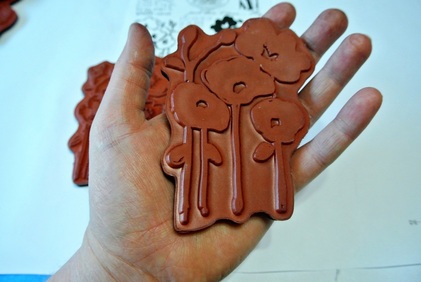 check out the size of these stamps! they are so big! so worth the money! they are amazing! don't mind my ink stained hands...I had a poppy party and it left it's mark...lol.
Now let's get a stamping!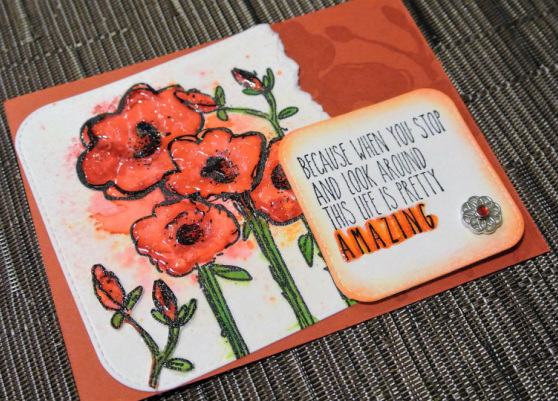 #1
water coloring
Here is my first card that I made.
I have been obsessed with water color look lately. Mainly started because I ran out of regular white card stock and all I had was white water color paper. So, I started experimenting with it and have been having a ton of fun! I only used the outline stamp for this card. later i will show you the 2 stamps together for the complete 2 step stamping.
Quick how to:
Stamped image on watercolor paper with black pigment ink and embossed with black embossing powder. inked plastic film- Side note: I used a package that stamps came in...more flexible then acrylic blocks. Give it a try it is awesome! with distress ink in fire brick, aged mahogany and spiced marmalade. spritzed with water and pressed on image. Added green to stems and leaves with a water pen in mowed lawn distress ink. Stamped sentiment with memento tuxedo black. colored amazing with copic markers- yr16, r14. cut out image and sentiment with die-namics square double stitch die set. tore paper along one edge of stamped image. Stamped poppies on card base ( stamin up's cajun craze ) with versa mark. Distressed edges of the sentiment with spiced marmalade. Added embellishment ( also from stamin up ) to sentiment. Adhered both to card base. went over poppies and amazing with glossy accents. Added a tiny bit of glitter to poppies before glossy accents dried. Let dry!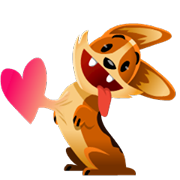 Thank you for stopping by
stamp on!


Echo